How can I make sure that my Networking is activated?
Here's how:
Go to your communication center (on the right side of the page).
Click on your profile picture.
Click on "General settings" and activate the "Networking" button (green):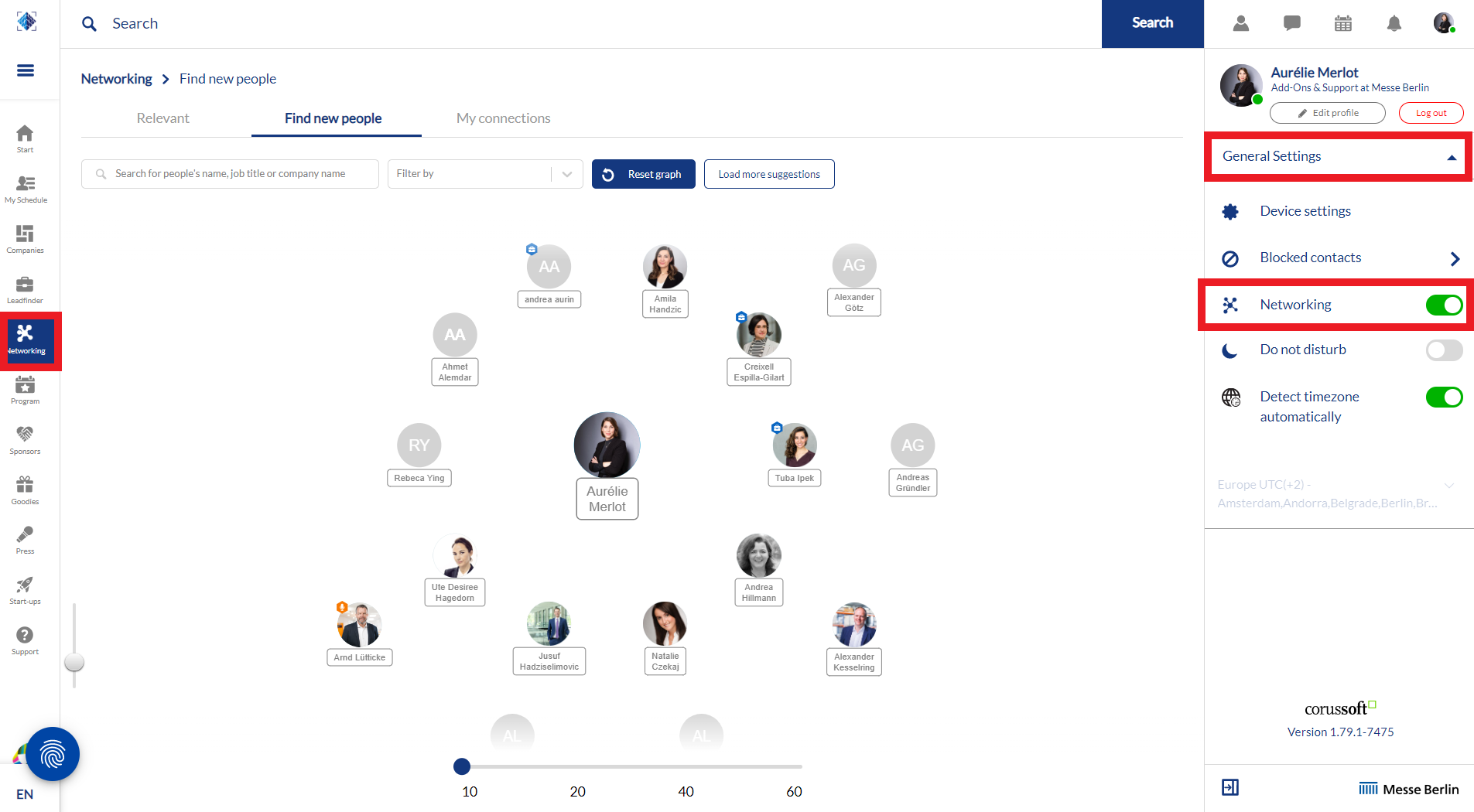 In your personal area, you can also specify whether you want to be "visible", that is, to be contacted by other users.
Lead Finder: how does it help me to find new business partners?
The Lead Finder helps you find contacts based on interests.
To help the system work at his best, we kindly ask you to fill in your personal profile as detailed as possible and mark the corresponding to your activities. Please note that you can only be found as contact on Lead Finder by filling in your details.
Please make sure that the button "networking" on the communication center is activated, to help other find you. In the backoffice, you can see who has clicked on your company profile under the "Visitors" tab.
How should I start networking?
The most important thing for the optimal use of the CMS Plus platform is the creation of your own free network profile with your photo, information about your company/institution. In your personal area you can also determine whether you are "visible", i.e. whether you want to be contacted by other users.
How can I find potential business partners that are relevant for me?
In the personal networking profile, you can enter detailed information about your own area of expertise and assign yourself to the appropriate interests. About the interests there will be a match making in the networking area.
The Lead Finder will help you find contacts based on what you offer/search.