CMS Berlin - Online Platform - CMS Plus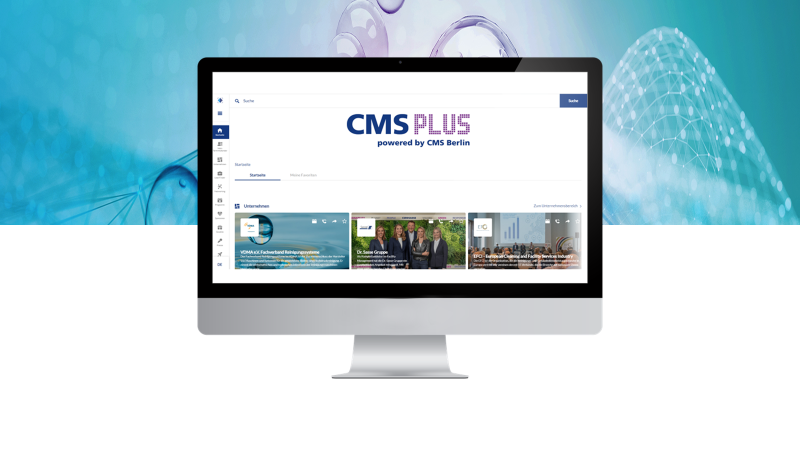 Your online presence is part of your media package, which you booked when you registered for your stand, and is therefore an essential component of your trade fair presence. The advantage is that you can not only represent your company on site, but also can present your company, your products, and services digitally in the best possible way.
The online presence is available 24 hours a day, anytime. This gives you global networking and maximum flexibility.
In addition, you are not only active during the trade fair, but also can represent your company optimally before and after the trade fair.
Furthermore, you have numerous options to stand out from your competitors in many ways, for example through numerous brand positioning options.
You can also actively encourage new and existing customers to take part in virtual workshops and webinars, and finally get them to come to your booth in person. In the same way, you also can be in contact with business partners who do not have the opportunity to appear on site at the trade fair due to time constraints.
✓ Use the digital interactive options to optimally prepare your appearance at the CMS.
✓ Find interesting contacts in the run-up to the event and set appointments for the event - or beyond.
✓ Scroll through recommended personal profiles of applicants and make a selection of interesting candidates for a personal approach on site at the CMS.
✓ Communicate directly with personal contacts using the integrated video call and chat functions.
✓ Present your products and innovations within the complete spectrum of digital possibilities.
✓ Use the reach of the CMS Plus platform, which goes beyond the boundaries of the exhibition center into the digital world, to place your brand - before and during CMS and the following 365 days.